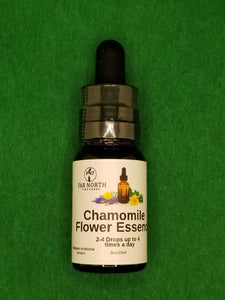 Chamomile Matricaria recutita 
Symptoms: Easily upset, moody and irritable, inability to release emotional tension, digestive stress, especially in the stomach or solar plexus.

Healing Qualities: Serene, sun-like disposition, emotional balance. Soothes and releases emotional tension that is held in the stomach/solar plexus region.  It can calm overly sanguine or frenetic emotions, thoughts and activity, when one has difficulty relaxing, especially when it is time to sleep.
fesflowers.com