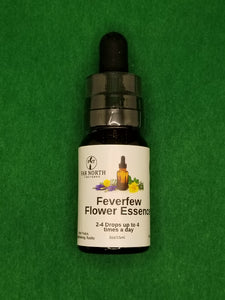 Feverfew (Tanacetum parthenium)
Symptoms:  Inability to release nervous energy, lack of inner peace, chaotic life, inability to adapt.
Healing Qualities: Promotes flexibility. It is most useful in quick-moving, challenging situations.  It helps to "think on your feet" and encourages adaptability and flexible thought patterns. It helps when traveling or moving by providing strength and tenacity. Helps to find a sense of inner peace within the chaos of life's events. It teaches us to adapt in any situation with fluidity and clarity.  
whisperingrootsapothecary.com