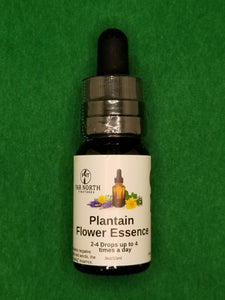 Plantain Plantago major
Symptoms: Holding onto bitterness and resentment. Negative and critical words and conversations.
Healing Qualities: It dissolves negative and repetitive thought patterns that keep you stuck in old cycles. It changes "biting" words into more positive means of communication and heals the wounds that have been inflicted by others. It's the "get along" essence.
freedom-flowers.com