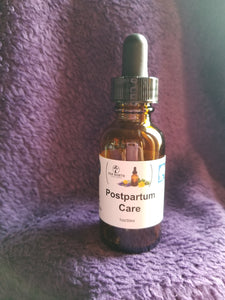 30 – 60 drops 3 x/day only during labor and directly after delivery
Motherwort (Leonurus cardiaca) (mother's Herb) - A common traditional Chinese medicine, is widely used for the prevention of postpartum hemorrhage (PPH). The greatest strength is that the active ingredients extracted from motherwort could directly act on the uterine smooth muscle to facilitate uterine contraction and hemostasis and have an obvious dose-effect relationship. This means that the add-on therapy of motherwort could reduce the adverse events caused by the extensive use of oxytocin, such as hypertension, arrhythmia, and water retention. 
Shepherd's Purse (Capsella bursa-pastoris) - Midwives have used shepherd's purse for centuries to stimulate uterine contractions during active labor. Post-partum, it was used to aid in expelling the placenta and bringing the uterus back down to size and to decrease the lochia in the weeks following.
*These statements have not been evaluated by the FDA. This product is not intended to diagnose, treat, or prevent any disease. Always check the ingredients with your doctor before use.