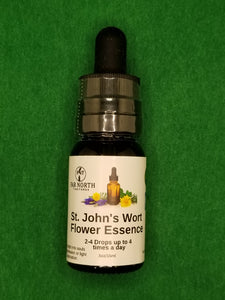 St. John's Wort Hypericum perforatum
Symptoms: Allergic or unusually subject to environmental stress or trauma, or immune-related illnesses. Melancholia and depressed.
Healing Qualities: It can help regulate and sustain light within souls that are too depressed, who are prone to melancholia, and especially those who experience depression due to light deprivation.
Flower Essence Society